~Life Like A Playground~
August 23, 2016
I sit on the lone swing watching life go one beside me while I'm sitting here wanting to die.
I can hear the giggles of little kids and wonder when their giggles will be all gone like mine are.
I can hear the girls crying over skidded knees and compare my writs to their skidded knees.
I can hear the birds singing a happy song. I wonder where my happy songs have gone.
My life has become an old depressing playground that everyone hates to go to.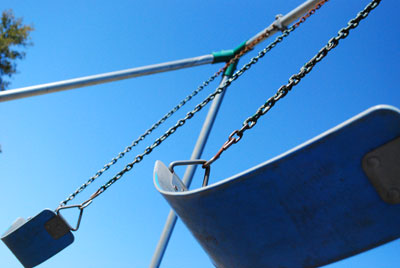 © Natalie R., Windermere, FL