Guardian Grandpa
September 12, 2016
God it's been a lot of years
Grandpa
I miss you so much but
It's been so long I don't know
You, anymore.
So many years, Grandpa
I met a guy
He dries my tears
Knows my fears
Ain't about beers, Grandpa
You'd love him,
I love him.
You were my best friend
And now it's him,
I'm so so sorry Grandpa
He can't replace you
But if you were here
He would face you
He would ask you for
Permission, to put a ring
On my finger, like the
One you put on Grandmas
That she put on mine.
When I was five, guys
Didn't matter YOU
Mattered, who knew I'd find
A guy just like you only
Different but still perfect,
Someone worthy of you,
Worthy of me.
And I know you're not here
Grandpa but I know you see,
You see everything and I,
I think you sent him to me.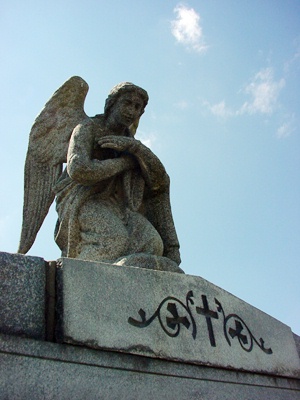 © Greg K., New Lenox, IL