My Celestial Crush
September 20, 2016
You're a shining star in this big universe
Cooler than a constellation
….I'm an unknown maurtian
Galaxies in your eyes,
Cosmic chaos in my stomach,
Stardust on your lips.
Astronomy- composition / energy of celestial objects
Celestial- extraterrestrial, stellar, heavenly
AKA, you're out of this world
You're an alien (so different than me in all the right ways)
light years away
Let's discover your planet together
But I still need my space right now.
Instead of stuck in your gravitating, black hole that captured
my fascination.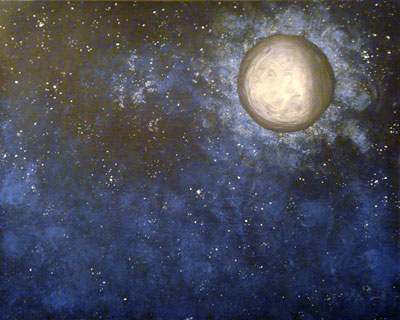 © Allison H., Vancouver, WA