8 Thoughts
October 18, 2016
1. I love writing.
Perhaps it's because I teach robots to dance
They do everything I tell them to do
And they do it well
But they have no imaginations.
I am tired of teaching robots.
I want to teach children.
2. Her grip was like Honey.
I wasn't sure if I liked it at first
Her red hair was streaming in my face.
In the beginning, she was like a rock by the side of the river
She wouldn't move, even when I was swept into the current.
I thought I was going to drown.
And then she reached for me
And I realized I liked the taste
of Honey.
3. Turtle.
I loved her.
She cradled me through all my falls and recoveries
But she didn't tell me until later
That I did it all by myself.
4. Two minutes.
That's how long I had to get through the cave
That endless black tunnel
winding on
and on
and on
to eternity.
I have never felt more claustrophobic before or since
But I made it.
In 1 minute and 47.52 seconds.
5. Ribbons
Silver rain falling from the ceiling
Echoing the rain outside.
6. I didn't think of anything today
My mind told me.
When Mama asked me to stop
And pour my thoughts into a notebook
Like orange juice into a glass
Before the wine is all gone
And the world still smells like flowers.
7. Dancing makes me feel strong and alive
At the same time realizing how brittle that life is.
Like the mortar and pestle Molly broke last summer
Trying to grind mint
That we all wanted for our ice cream.
8. Mom says to write first-thought-best-thought.
I've been trying to do just that.
But what if my thoughts aren't first?
Or best?
What if they're just thoughts like they always are...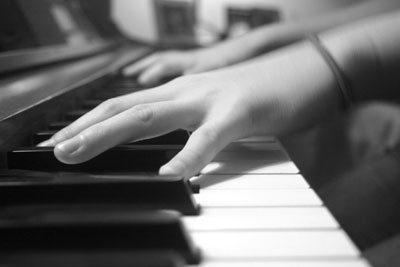 © Elizabeth S., Newton, MA