Mockingbird
April 10, 2017
They call her Mockingbird
The girl who can fly
So far out of sight
So far out of mind
They call her crazy,
They say she's gone mad,
They don't know she's completely sane,
Only a little bit sad
Mockingbird seeks refuge
Within satin or silk
Mockingbird begins to fall apart
As a flower that seems to wilt
She lives in isolation,
Alone and in the dark
To her, it seems worthless
To even try to draw a spark.
Mockingbird is broken - like sheet shattered ice
Her heart longs for love
But it comes at a price
Mockingbird finds herself brave
Removes the satin, reveals her face
Engulfed by his warmth,
She knows that she's safe
It could have been coincidence
Or maybe just fate
Was it true love?
Or was it just fake?
He called her beautiful,
She knew he couldn't be right.
If she is the dark, then he is the light.
Of course she can't be the day
Unless there is a night.
But forever, he is her shield
If swords should they fight.
Mockingbird was free
And her puzzle was pieced
Slowly, but surely,
She became as strong as she once was weak.
Mockingbird's puzzle,
Each part of her is a piece.
Only one missing
Without him, she is incomplete.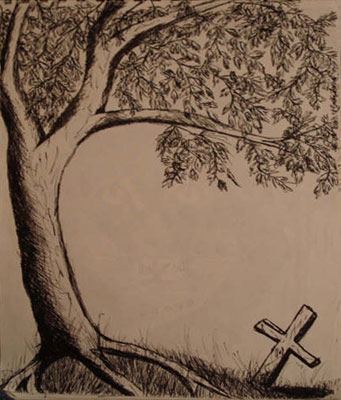 © Courtney K., Bethel Park, PA