Devious Locks
July 26, 2017
Sometimes she curled her hair
Sometimes she dyed in blue
But it always told a story,
Though no one ever knew.
She loved her hair long,
Until a mishap in fifth grade
After, she cut it shorter
Wouldn't want it any other way.
Her locks were her frame
Of beauty and misperception
She loved her hair,
But not always her reflection.
She pinned it up
She pushed her luck
And hoped she looked alright.
He pushed her hair back,
He smiled at her features.
He thought she was beautiful,
And admired her from the bleachers.
Her hair was unique,
Not superficial,
But labeled a geek.
So she smiled and replied with
"I bomb at Black Ops 3."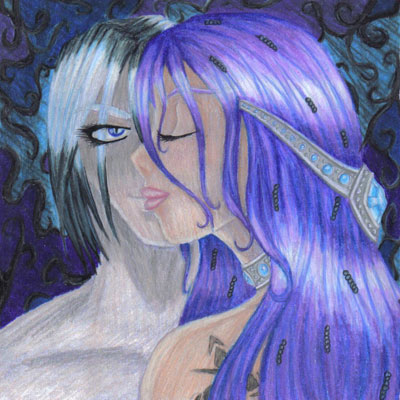 © Kelly K., Fort Collins, CO