Within
September 24, 2017
Caged within the bones
is a woman who wants the world
Wants mouthfulls of honey, bittersweet life
to choke her lungs, feel it drip
out of the corner of her lips
She wants her feet to grow calloused
from dancing in mud puddles
and black with the ashes of her wildfire.
Caged within the bones
is a songbird who dreams of
flying free, always performing -
The silence of the crowd
the anticipation of the moment -
She craves it in her bones
until yearning wets her cheeks 
and floods her heart.
She can have none of this, 
but she will fight for a chance
to feel that raw purity,
the smooth and slimy and gritty clay
just to have it slip through her fingers.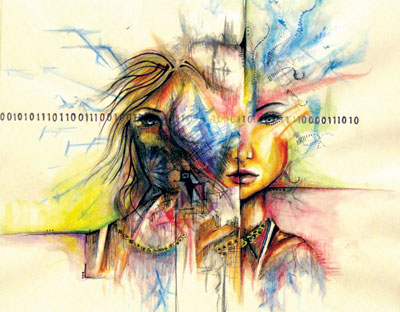 © Melissa W., Fayetteville, GA