Autumn
October 27, 2017
Autumn leaves fall from dying trees,
Pumpkins are picked
To become Jack-O-Lanterns,
And people drink warm apple cider.
Children braid hair
And play outside in the chilly air.
Or swing from a tree on a tire.
Farmers start their harvests,
And country folk stare at nighttime's starry skies.
Children prepare for Halloween,
A day of fright and candy.
Where children don't have to be the people they really are.
A night when wild parties are thrown
And children get to go out alone.
Where people tell ghost stories
And play forbidden games.
Autumn is the time of year,
For a but of fun,
And a bit of fear.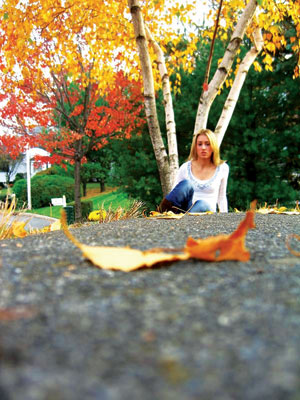 © Anonymous