Riding On Faith
September 8, 2009
Riding away on faith.
Feeling brisk wind through ripped jeans.
Still catch a glimpse, dusk.


Today is gone now.
Missing home worry never stopping.
Tomorrow a new.


Dust blowing hard.
Trying to find my one love.
Alone once again

My faith is worn out.
I am alone on the plains
Blown away like dust.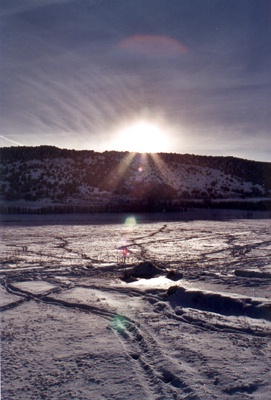 © Brandon T., Manila, UT