For Jade
December 13, 2011
I believe in you
always and forever--my
faith never to fade.

On you I depend,
more than anyone in this
complicated world.

In gloominess and
despair, it's your hand I clasp
so tightly in mine.

It is you who makes
me laugh and smile on days
when I need it most.

Like the shining sun,
you erase yesterday's pain--
a promise of new.

Alas we are not
perfect nor without our faults,
but we make it work.

We are so alike
we two! Because you love me
and I love you too.

My sister, my best
friend--I am more than blessed
to have you with me.

By your side, I will
travel into the abyss
of the dark unknown.

Together we ride
white, majestic beasts toward
mists of Avalon.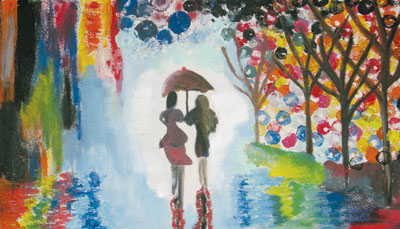 © Uzair M., Faisalabad, Pakistan