Seasons
April 5, 2013
The hot humid days, with
Fresh watermelon and a
Nice cold ice cream cone.

The sound of the dry
Leaves, rustling around, and
Birds chirping their last.

Days that bite your face,
Leaving rosy cheeks, and a
A cup of hot chocolate.

Cool rainfall waters
The new blossoms, transforming
The world to color.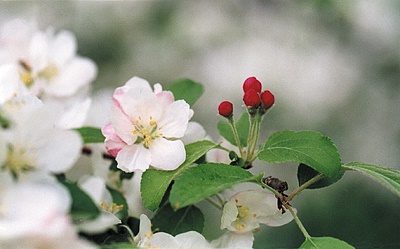 © April P., Newark, DE