Love Vs. Hate Confusion
July 14, 2011
I wear a mask to hide from you
I love you but i hate you too
I smile and then you make me cry
I tell the truth and then i lie
I'm dancing with you so hold me tight
I'm loving you wrong, and you're loving me right ?
Now let me go and hurt me
I want to end this painfully
But no - please don't break my heart
I cant stand for us to be apart
Now get away and come closer
Pull my hair, bend me over
Say you love me but slam the door
Push me away and onto the floor
Hate me but be there for me
Say u wanna start a family
Break up with me and leave me alone
Find a better girl to call your own
Damn, i think my mind is blown
Yell at me louder then lower your tone
Say I'm your everything, Say I'm worth nothing
Don't talk to me, but baby say something
Give me your heart, Rip up my soul
Punch on my heart that i told you - you stole.
First we fall in love, then we fall in hate.
I'm already in love - does that mean i should wait ?
I don't want it to happen, but maybe it will.
I hate to love you and don't know how to feel.
Baby, i love you to the point that its sad.
Maybe if i hate you too, the pain wont hurt as bad ?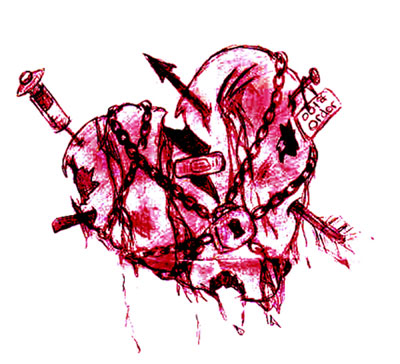 © Asia B., Hudson, MA