At 12 O' Clock
November 30, 2011
Antsy children tucked in their beds,
Dreams of candy canes fill their heads.
The snow outside sits still and calm,
In the bedroom, sleeps dad and mom.
But something stirs at twelve o' clock,
The ornaments begin to talk.
The mistletoes start a rave,
Decorative lights twirl and wave.
Spinning snowflakes frolic outside,
Gingerbread men no longer hide.
A warm spirited scent fills the air,
Icicles drip without a care.
Snowmen start a snowball fight,
Trees are flashing their brightest bright.
Holly's smile at the play,
Welcoming the special day.
At midnight everything is in full thrive,
At midnight Christmas comes alive!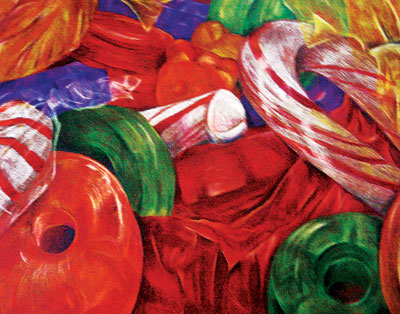 © Amy Z., Edmond, OK