Just a Pretty Face
December 13, 2012
Gaze in the mirror hours on end,
you're beautiful, there's no need to pretend,
day after day, twist and pose,
you're gorgeous and everyone knows.
All glowing and flawless you admire your face,
you do this to much you frown in distaste,
but still all you can think about,
is how you look even cuter with that pout.
Your "friends" only like you for your looks,
it's so stupid it's right from the books.
Others know you're vain,
and they think you don't have a brain.
Every day people judge and stare,
you wish you didn't care.
Sometimes too it's so hard to resist,
complimenting yourself like a narcissist.
Other times still, you rotate around looks like the moon,
because when people see you, they swoon.
There's a constant spotlight inscribed with you name,
always the center of attention, people crowd around you-moths to a flame.
The only thing that matters is your reflection,
and how it's already past perfection,
yet you don't want to do this anymore,
and you begin to wage your war.
Staring becomes glaring,
when you even think about what you're wearing.
Eventually, you concentrate less on your appearance,
and putting on makeup just becomes a nuisance,
because you can put on as many masks as you want,
but beauty is never something you should flaunt.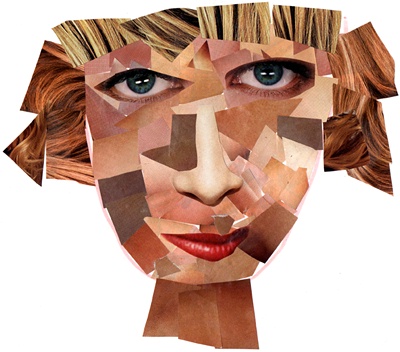 © Maghan D., Athens, AL