Numb.
April 21, 2017
Glowing  with  joy
I  burned  so  bright
My  heart  yearned
For  your  unrelenting  light
You  took  away  every  doubt  and  fear
Bleaching  my  stains
Making  everything  seem  so  clear
Dependent  on  you
I  held  you,  my love,  so  dear
You  were  everything
You  were  my  world
How  could  you  just  disapear?
My  life  changed  so  fast
How  could  that  be?
I  was  with  you
Safe,  right?
Why  couldnt  I  see?
Screaming i'd pray
To feel your warmth
But lacking a response
I fell short
Could you not hear me?
Was  I  just  noise?
Did the bloodstains not speak volumes?
Was my tourment your joy?
No, you have not left me
You are still there
I will not let myself believe
You do not care
Can you hear me?
Am I loud enough now?
When I am gone
Will you take a bow?
My energy is drained
I give up
Help me please?
Hit me with a speeding truck
I adored you
Held you so high
But all alone
You left me to die
How could you do this?
I gave everything to you
The dark being so cruel,
aimlessly
I looked for you
Alone in a abyss
You were not there
Please
Please
Please
Show me your face
Show me that you care
My soul is heavy
I can not bear
Endlessly falling
Down the pit of dispear
The worst part is
You cant even see
You dont understand
The pain you've caused me
All I wanted was your comfort and love
But now
I am left alone
With out your touch
I am numb.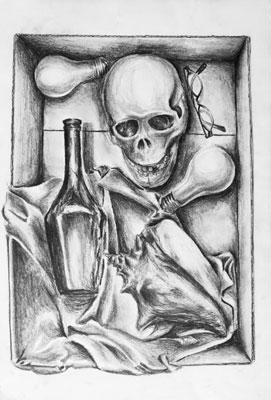 © Karen S., Norwalk, CT