That's Me.
September 27, 2009
So I put off sleep and my dreams
Are dying for release
But they can wait

So I put off death and my soul
Is somewhere out of me
It's too late

So I put off life and my future
Can't look anymore dim
But its fair

So I put off hope and my purpose
Is seeming less clear
It's not fair

I want to dream a calm skyline
With death a welcome highway sign
On this road called life ahead of me
With reason and purpose easy to see
But that's not me and will never be
So down my spirit I call whiskey
And pass out on top of the sheets
To wake up cold and shivering.

That's me. That's me, oh no. That's me.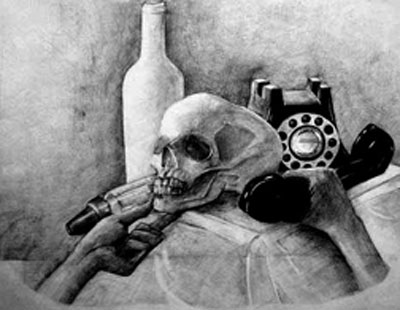 © Xiao H., Naperville, IL