The Lucky One
December 18, 2009
Life's not a house of cards
Friendships are to keep and guard.
Sometimes it's funny when you blow them down
But it's not funny when they blow you around.

Life's not some horse race
Skipping the hurdles to win the steeplechase.
You won't always like what you get
The stakes are high, don't wanna lose this bet.

So cash in your chips and pay the cost
You say she gambled and she lost, but no,
I'm the one who'll lose everything so
Hold your tongue and bite your lip
You can't save me from this sinking ship
Just undo the damage that you've done
Maybe then you'll be the lucky one.

You've got your foot in the door
One more toe, that'll make it war.
Oh, but you've got it all under control
One more stick of dynamite and she's gonna blow.

How much of this can one heart take?
Pushing and pushing, I'm gonna break.
This dead leaf floating in the wind
Tell me again when the fight will begin.

Come on, cash in your chips and pay the cost
You gambled with me and you lost
No more time to track down the ace
It's time you went back to your proper place
Double agent with wandering eyes
I'll tell you again I won't compromise
Try to repay me for what you've done
Oh, but I'll never be the lucky one.

Afraid to lose, afraid to fight
Afraid to think in the dark of night
What am I fighting for?

Afraid to think, so afraid to dream
If you can't skim off the curd, you can't have the cream
What are we fighting for?

Just cash in your chips, just pay the cost
We both gambled, we both lost.
Why suffer the blood and gore?
No one knows what we're fighting for.
Out of jealousy, anger, and pain
The tears all-falling in a heavy rain
Now look who's won!
I guess that I'm the lucky one.

The lucky one, oh, oh.

Looks like I'm the lucky one.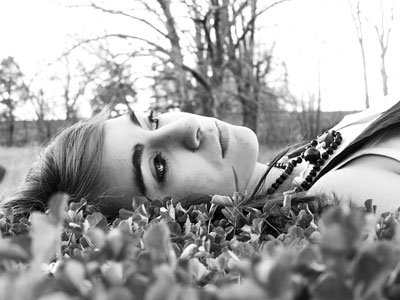 © Jasmine R., Bourbon, MI