Tell Me, Peter
January 2, 2010
I haven't got a key to the pearly gates
But Peter neither did she.
So a halo don't flicker around my ears
And drops of silver aren't my tears,

But can't you see
A girl who's beggin' on her knees
What happens up here?
In this holy stratosphere?

So tell me Peter, is she really gone?
Will she be here for long?
Or have you yet to call her name?

Tell me Peter, where'd she go?
It really didn't seem so long ago
She was with me on Earth.

So I'm not a devout, no
I've got no faith
Just give me some little hope
That she's in good hands.

Yah, tell me Peter, where's she now?
Strumming her harp, is she the Devil's cardsharp?
Just tell me I'll never see her again.

Everyone said she'd pay for her crimes
But please let her wake to heavenly chimes
On a couch of soft white dew.

I haven't got a key to pearly gates,
But Peter, I've got to ask.
Is this what happens to everyone
Or do only a few get to pass?

So you can see,
I'm down on my knees
Let her rest in peace.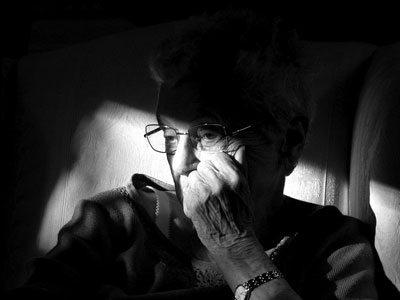 © Kate S., Hopkinton, MA