The "Me" Inside of Me
January 26, 2010
There's nothing left to say,
as let you slip away.
Into your world.
Your world of lies and fights and...

Everything I deny is coming back to me.
it pries my hands open so that I can see,
Who I truly am, but that's not who I want to be.

The truth is my mask
is too tight to break or shatter.
Can you take it off for me I ask.
I ask, can you tear off...

The fake is living inside, I can feel it breathe.
So scared, my heart really begins to beat.
So lost, I can't find the "me" in side of me.

Sometimes I just lose myself.
I can't deal with the cards that were dealt.
I just sit back and cover my
Soul away and away and...

Gone is the person I once knew.
I wish I could take it back.
Can you take off my mask?
And reveal the real me,
And allow me to see,
All the colors of the abstract?
All the colors of your world.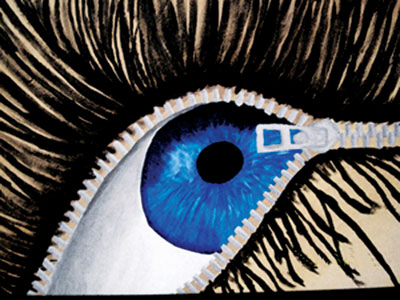 © Brad S., Lecompton, KS