Wounded Love
May 6, 2012
There was no time for me
Out of my mind I feel
Holding you closer to my chest
Oh
I love you
I love you
Screaming out the words
Three little words
And now I am falling, falling down.
Oh and I felt my chest, beat out my heart from rest
Don't let me go
Don't let me go
I'm falling faster now,
oh and time goes by
holding my arms so tight
Won't you stay here
Won't you stay here
Please stay for me
Now my heart doth stop by it's on
recognise my face when i say I'm out of disgrace
I know now why you wont hold me tight
It's a bond that I feel no right
to hold my dear loves fight.
Fall
Fall
Fall
Fall
down
down
you go on and on and on but never to hold me tight at all at all
no more strife you go and I'm alright
all on my own, singing alone to the walls.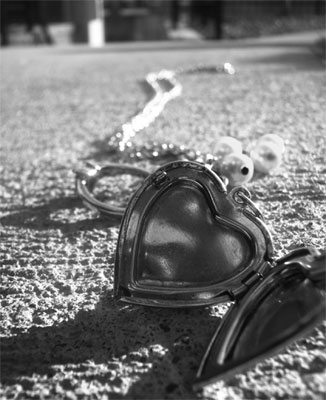 © Francesca Y., Robbinsdale, MN