Somewhere
March 4, 2013
[Verse 1]
I'm somewhere between a lie
and a figment of my
imagination's first defenses
my whole life's been so damn dependant

You caught me off my guard
and you pushed me too hard
Seven days ago
I would have never known

[Chorus]
But now I look
at myself in the water
of the puddle that the rain just made
Now i see
that I have never needed
anything you ever gave

[Verse 2]
I am somewhere stuck inside
every time you ever lied
try to take myself away
never saw the light of day

what can you say in your defense
don't you dare claim innocence
'gonna give up while I can
I'm sure you'd understand

[Chorus]

[Bridge]
Dream it up
live it up
don't forget to give it up
spit it up
break it up
no, you cannot make it up

Turn it on
put it on
come on, honey, bring it on
take me on
break me on
your knee

[Chorus Alt.]
Now I look
at your picture from last fall
by the light of the candle flame
Now I put
an end to it all.
You know we'll never be the same...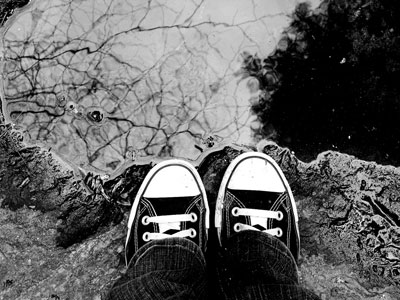 © Michelle B., Blairsville, GA