Similar Beginnings
February 27, 2019
Amongst the crowd, a tall fellow stood strong
Unworried by the commotion around.
Violinists played the sweetest love song.
My heart fluttered, no longer on firm ground.

In his immense, blue-green eyes like the sea,
Everything close by gradually slowed down.
He turned, facing directly towards me,
Gently walking amidst our old-time town.

Butterflies fill my stomach and I blush.
Not knowing what to do, I say "hello".
He quickly stops because he feels the rush.
Que the love piece, let it set love aglow.

Like others, our story started with "hi".
The difference comes with how pairs say "bye".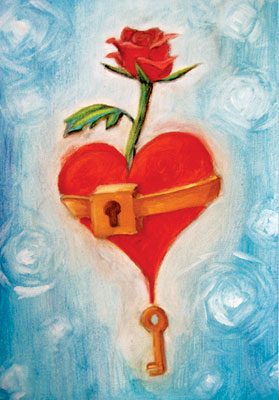 © Louisa L., Pleasanton, CA