New-Years Riot
March 25, 2014
The Chinese Festival is near,
The running and laughter of little kids in town:
It comes around once a year,
A man wore a mask that had a frown.

While lots of confetti flew by,
People eat delicious foods of rice:
Paper lanterns filled the sky,
A kid played a game and won a pair of dice.

The Zookeepers released the animals in a line,
Acrobats flipped and spun:
As the monkeys swung from vine to vine,
In big red letters the banner read Night Of Fun.

Entertainers performed the dancing dragon,
The rockets lit up the night:
People ate fresh watermelons left in a wagon,
Like streams of revealing light.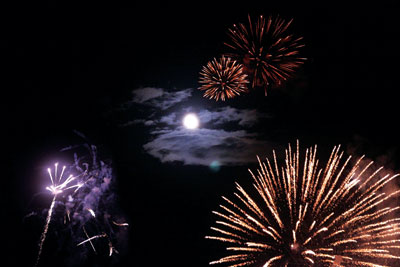 © Meena K., Groton, MA