The Bird Who Would Not Fly
May 26, 2014
I read a story in my bed at night,
About a small bird in a tree so tall,
About a young bird who would not take flight,
Because he lived in fear that he would fall.
He cowered in his nest were twigs were weft,
And there he slept not attempting to try.
But one day his mother and brothers left,
Still the little bird was unable to fly.
Quickly after them he wanted to flee,
Alas, he still feared their mid-air dances.
But when the winter winds shook fast his tree,
And the nest came falling from its branches.
He, with the nest to the ground, declining,
Now in that moment wished he was flying.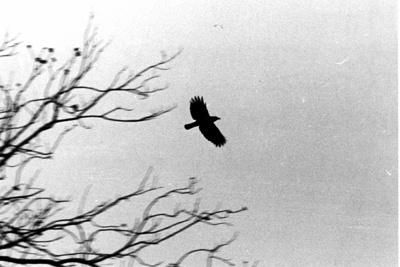 © Jacqueline T., Flowermound, TX