The Anachronism
January 18, 2015
Why must I be awakened now,
To be a flake amongst grains of sand,
To slowly melt, but ne'er to bow,
And make all this desert life a stand?
Thus rising from a sun-bathed bed,
To be summer's last breath in this land,
Which cast in winter, has thus said:
"The past is more painful than 'tis grand."
So my sunlit bed becomes a grave,
Whence I lie near many a bough,
Of many a tree which could not save,
Her single beauty from the plow.
Oh, plow of time, which separates men,
You entombed me under thy brow!
If passers think of my glories then,
Why must I be awakened now?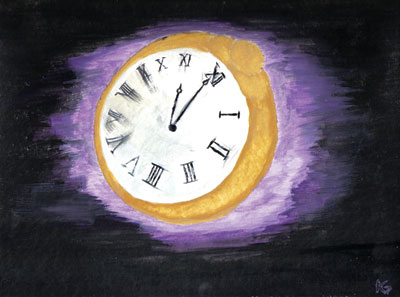 © Kyle G., Clarksville, TN