That Dream of Greece
April 8, 2015
Who art thou, like a lovely dream?
That walks upon frozen marble graves,
And brings upon them radiant beam,
From whence beauty grows in joyous waves.
A dream, a dream, thou didst so seem;
With waters to cleanse this sullied earth!
Yet vision shows thou art no stream,
Sweet sight which Olympus sprung to birth.
Thy velvet raven hair, I must…
Must naught but gaze upon, well content.
Thy swollen scarlet lips, I lust…
Lust ne'er, certain that I should repent!
I must not feel thy hair, for trust
And know that it is art's fav'rite child,
Thus lust not for thy lips, robust
That I shall be, not to fall beguiled.
The blackened amber of those eyes!
How can you look through those glit'ring stones?
No… Leave the wond'rings and the whys;
Thou, come from frames who sits upon thrones
And makes great fools of those most wise;
And if we are sinners, you are sin,
Though greater love for thee shan't rise,
Thy beauty o'er His fore'er shall win.
That silk draped o'er thy figure fair,
Through pow'ring torrents doth dress thy form,
And hides those sunny hues so rare,
Which if seen would blast desirous storm!
Thus eyes cannot behold thee bare,
And be lost upon that olive shade;
Lest they should light possessive flare,
Whence all of thine art would fall unmade.
How can I live thus torn between,
The strongest fever's fire in this frame,
And reverence for beauty seen,
But not one to which I may lay claim?
Such an end may not be foreseen!
Not by one who, gazing once at thee,
Was struck by thoughts e'er so obscene!
And loved not thyself, but thy beauty.
Wert thou like sister works of art;
The painting bold or the sculpture strong,
Or a tune played straight to the heart;
I should be glad, and not struck by wrong.
Oh, 'tis all wrong! I cannot part!
Ne'er can I part from thee, art's maiden,
Oh, beauté, tearing me apart…
Who leaves me so unjustly laden…
Never before have we spoken
The eye is all I need for happiness,
Lest I find myself not woken,
In a dream of love and drowsiness.
And thus to thee I fall, broken,
Wishing mere art, not adoration!
Could I love thee as a token,
One of beauty, not degradation!
Thus you stand, beauteous creature,
A dream, once more, a sweet dream of Greece,
Whose glorious Olympian feature,
At last doth bring to heart and mind peace.
So I, though of love no preacher,
Love thee for thy beauty, art's offspring!
And will cease to be a reacher,
For that same, that very perfect thing.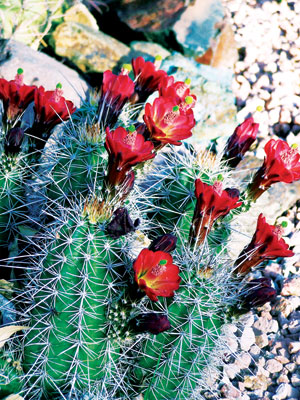 © Alexis R., Cottonwood, AZ