Guises of Love
November 23, 2015
Oh, does she shed not a tear of her own?
Must she steal love from those with hardly none,
Leave them in their throes of misery, alone?
She unravels their souls -- they come undone.
Torn apart by mem'ries apathetic
Of her nails stripping from his bones the light.
Torturous love with no anesthetic;
"I love you," she lies, her smile a slight.
A victim of her broken humanity,
Under guises of love prone he now lays,
Felled by a fatal blow -- insanity --
Curse of the daemon that marked his last days.
His mistress, she cackles, hands stained so red --
New victim arises, soon to be dead.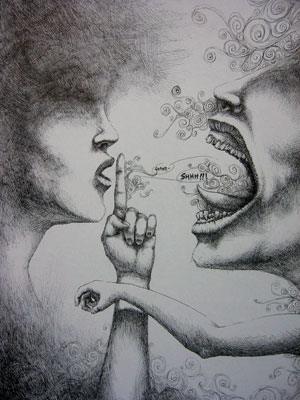 © Andrew M., Apple Valley, MN