Making Room: The Future of Urban Living
February 28, 2013
Imagine, New York City is going to have to accommodate another one million people in the next ten years. NYC is notable for having a lack of adequate, affordable housing for a population of over 8 million. How are we going to be able to welcome everyone, may you ask? Just visit "Making Room" at the Museum of the City of New York!

Making Room opened about two weeks ago. It's a small, but innovative, unusual, and informative exhibit. Here, architects of the world have their little wooden models for proposed future housing schemes for New York. You could possibly be living on top of old banks, stores, and even in between narrow streets.

The proposed apartment of the future is about 250 sq. ft., a size currently prohibited in New York City. Apparently, other cities, such as Tokyo, Hong Kong, and Vancouver, have already adapted housing plans for increased populations. The Manhattan apartments seem to be quite small and cramped studio apartments. Individual families will be permitted to have duplexes, while solo residents will most likely live in single-floor apartments.

The greatest aspect of this exhibit is a model of an apartment itself. It features a pullout bed, a tiny kitchen, and a spacious, door-less bathroom. In the apartment's living room, a three-minute video plays as a young woman displays her day-to-day life in the residency. It's truly a fascinating video!

This exhibit will definitely make you think twice about residing in an urban area! Making Room is a neat, nicely displayed little exhibit. Making Rooms sits on the top floor of the Museum in a white-walled, brightly-lit room The information sitting on the walls is quite wordy, and takes time and patience to read. Hopefully, it will encourage people to reflect on the effects of overpopulation. The exhibit runs until August!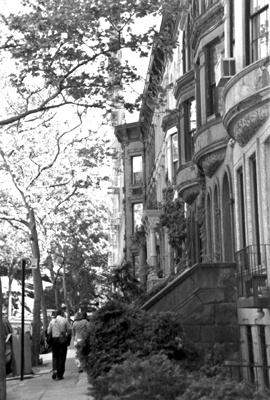 © Sarah M., Phoenix, AZ