A Book Review on The Short and Tragic Life of Robert Peace
September 7, 2021
In 403 pages, I was taken through the life of Robert Shawn Peace. I met his mother, father, friends, roommates, and clients. I experienced the serenity Peace felt when he traveled the world to places like Brazil and Croatia. I saw how he lived one life in multiple different dimensions, and the impact he made everywhere he touched.

Robert Peace was an African-American man who grew up in Newark, NJ, which I came to learn throughout the book to be embedded in chronic poverty, gang control, and drug dealing. Several relevant themes were laced into the words of the story, including race in America, drug addiction, the relentless cycle of poverty, education, the power of love, friendships, and sacrifice. Growing up without a father for most of his life (his father was in jail for murder), he understood early on how to be independent and hustle.Through the perserverance of his mother to send him to a private school, Robert would excel in everywhere he went and go on to attend Yale University. Ultimately, he would fall into the drug trade, and be murdered at the age of only 30 years old.

The Short and Tragic Life of Robert Peace is now a bestseller, and was actually on my school's recommended summer reading list. A question that prompted in my head almost right away was Why? What made readers from all over the world want to read about one human being out of 7 billion on the planet? Why do people want to know Robert's story? At first, I wasn't sure. I couldn't pinpoint exactly what it was. Once I reached near the end of the book, I realized that it wasn't just the likeable personality of Robert that made his story so special. It was the people he touched, and the impact he made on his community. It was the way the story showed real life- the tough and painful challenges that people face. The single parent, the struggle and hustle of paying bills, drug addiction, failing dreams, and straight poverty. There was also real life compassion, community, and friendship. Robert's story made me reflect on the preciousness of life, and how life is too short to stop dreaming.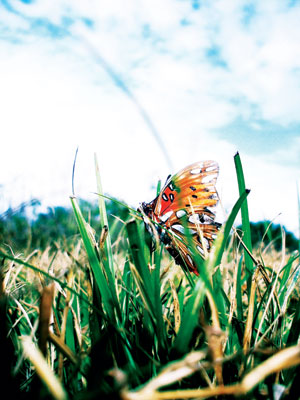 © Anonymous