"'Repent, Harlequin!' Said he Ticktockman."by Harlan Ellison
November 18, 2010
A call to action, a battle cry… an alarm clock. Constructing a world in which time is the most important aspect of life, Harlan Ellison, in "'Repent, Harlequin!' Said the Ticktock Man", rejects the blueprint of chronological storytelling and uses satire to illustrate the startling dependence that humans have on time. The smothering obedience of his new society suggests that time will eventually destroy the human concept of individualism.

By ignoring the rules of a conventional time sequence, Ellison acts as a rebel to "proper" writing and satirizes the supposed future of mankind. It then becomes apparent that the order of this dystopian short story need not be linear for the essence to be understood. "Now begin in the middle, and later learn the beginning; the end will take care of itself." (923) The lack of typical literary tools, such as flashbacks and foreshadowing, transform Ellison himself into a harlequin. Both he and the fictitious Harlequin wreak havoc on a time progression that they will destroy and recreate. The Harlequin's lawlessness in a world that can measure "…point oh three six one one one microseconds" (931) causes the reader to question the accuracy of Ellison's forecast. Will time eventually become a shackle to freedom and uniqueness? Satire, employed liberally and sporadically, warns of homogeneity of modern life. Ellison exaggerates the consequences of being late (no longer an inconvenience, but a crime) and invents the "cardioplate" and "slidewalks" as symbol's of time's grip on society. The "2:47 PM shift" (925) emphasizes the need for punctuality, but also illustrates the desire to conform to societal norms.

In order to break free of time and its clutch on humanity, Harlan Ellison advises us to become to the Harlequin. Be late, miss appointments, rearrange schedules! Just kidding. Through satire and surprising use (or lack) of structure, Ellison alerts the reader of the meandering road down which society is headed. A wake up call to the truth, "'Repent, Harlequin!' Said the Ticktock Man" is the hourglass of man's real folly. Who will step up? Who will resist the cadence? Time is running out.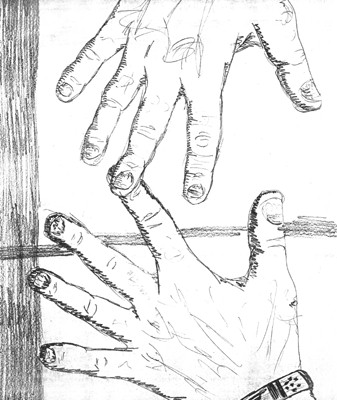 © Katie T., Hull, MA