1984; by George Orwell
October 9, 2015
It's in the chilling future that Orwell's epic is set: a world without hope, where the past is fabricated by those who preside the present, and where no emotion beyond hate and aggression is allowed. Winston Smith is just a lowly Outer Party member trying to get by. But his ever widening despair about what is real and what is not in socialist-dominated Oceania leads him into small acts of rebellion, a forbidden love affair, and his entering of the Brotherhood, a secret organization determined to bring about the end of Big Brother's regime. But his independence is not to last; and when Winston is found out by the Thought Police, he will be forced into a nightmarish recalibration of the mind, a ceaseless torture to maintain in every man that war is peace, freedom is strength, and ignorance is power.
Through and through, it's is a tragedy. While small sparks of hope light the way of Winston's journey, the overriding effect of the novel seems to be fear. Ingsoc, or English Socialism, also fabricate a complete backdrop for the story to take place; admittedly, you might get lost between the elaborate principles of doublethink and newspeak if you're not here for the political philosophy. Orwell wrote it in 1949, during the opening of what we now call the Cold War. Most readers interpret it today as an overwhelming portent for what would happen if the world fell to the hands of socialism. And with the shocking, bleary conditions pressed close as the eye, any audience who didn't grow up in the Iron Curtain era will shudder like Winston, and take a new meaning to the worldwide fear its ideological clash spurred.
But the story is not only an artifact of the past; the 21st century is evolving into an age increasingly shaped by the information flow that passes through our hands, whether in the form of social media, propaganda, or the seemingly immortal TV screen. The technology that in 1949 might have seemed so frightening and intrusive is now recognizable in every aspect of today's everyday life. We're being sold truths, real or otherwise, through our laptop, phone, tablet, and TV. Winston's terrible speaking "telescreen" is rendered recognizable in the user-friendly apps and websites you might not think twice about accessing on a day-to-day basis. And as the world seems to converge into an increasingly interwoven and global society, for better or for worse, we have yet to forget 1984.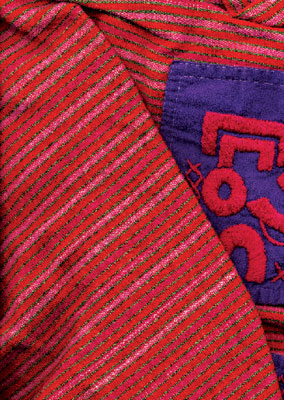 © Christine S., Grinnell, IA