Wonder by R. J. Palacio
January 9, 2016
Warning: For the people who never read Wonder, don't read this review for it might spoil the book.
In short:
SPOILERS!
Let me just say what's been on my mind: The book Wonder was a wonder. There.
It was full of twists and turns, with wonderful surprises springing out of every other page. I found myself unexpectedly vouching for all the characters, every single one.
Okay, okay, I'll back up a bit. Wonder was written from seven people's perspectives and told the story of Auggie (August) Pullman, a kid born with a facial difference that prevented him from going to school, until fifth grade. All his life he's been treated like someone different but Auggie's just an ordinary boy with an extraordinary face.
I would like to think that if I ever met Auggie, I would treat him like an ordinary person, but I'm not sure I can, I'm not sure anyone could, except maybe for superheroes. Which brings us to the interesting thing about this story, people are portrayed exactly like people, kids are kids, not superheroes with abilities to read minds or to see past one's physical features.
And that brings another interesting aspect of the story: Everyone has a story to tell, every coin has two sides. If you see one side of the picture, you shouldn't hurry on and judge the entire thing, you should dig deeper. Maybe a bully became a bully because once he got bullied, maybe a heartless man got his broken before. When I was reading the book from Auggie's and Jack's POV, I just thought Julian was the meanest kid in the history of mean kids. But in the last chapter, the Julian Chapter, I understood why he hated Auggie, I understood why he was mean, I understood why he left school in the end.
"Sometimes it's good to start over."
Oh yeah, another thing: The precepts. Or more precisely, Mr. Browne's precepts. Mr. Browne was an interesting character with a bit of humor, kindness, whatever. The fact that he started this precept thingy really made me wonder about this person.
Why did he start making precepts?
Did he start when he was a kid? Did his teacher teach him? Or did he just want his students to learn what they can from their own experiences? (hence, Julian)
So many unanswered questions do bring out the intriguing part of a book. Much like The Blood of Olympus which ended in a cliffhanger I might add, though part of me did think Leo survived. But that's not what I'm talking about here so let's get back to Wonder.
Wonder was one of these amazing books that can make you feel joy and sadness at the exact same time, hence happy crying. If asked who my favorite character is…
I'd say Julian.
That's a bummer really.
"But what about Auggie? Or Jack? Or Summer? Or—"
Yeah yeah, I get the point. I like the bully.
So Julian, the most controversial character in Wonder, the bully, the antagonist. Yes I know, these things aren't exactly helping. Actually Julian was my favorite at the beginning of the book, but as he grew more and more hostile to Auggie my dislike for him ate away at me like a parasite.
In the Julian Chapter, I was quite excited about the story of the boy I first liked then disliked. The ordinary boy behind the bully. That scared boy that couldn't sleep at night because he saw Voldemort's nose less face. (As I would too haha) He was scared of Auggie, that's all.
No that really is all.
Julian felt remorse in the end, after his Gran told him the story of his namesake, Julian, or rather Tourteau. He felt remorse which Voldemort never had.
Wonder was a great book that sticks to the heart for a long time.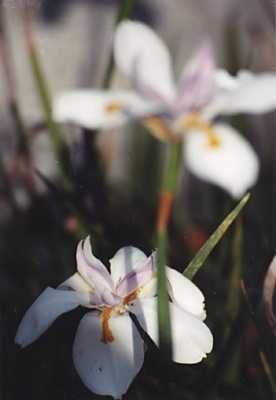 © Rusty P., Balch Springs, TX