Lyddie by Katherine Paterson
April 22, 2016
"The bear had been their undoing, though at the time they had all laughed. No, mama had never laughed, but Lyddie and Charles and the babies had laughed until their bellies ached. Lyddie still thought of them as babies. She probably always would. Agnes had been four and Rachel six that November of 1843- the year of the bear."
It is with these lines that two-time Newbery medalist Katherine Paterson's enchanting book, Lyddie begins. This book tells the fascinating story of a young girl, (Lyddie) in the 1840's, struggling to keep her broken family together. It is Lyddie's dream to pay off the debt on her missing father's farm and bring her scattered mother and siblings home. Even though the bear mentioned above did little physical damage to her family and her life, its arrival marks the beginning of her family's disintegration, and for Lyddie, the menace she can stare down represents the one she can't, the menace of her father's debts, her mother's deteriorating mental health and a world that seems to be working against her and her dreams.
When she hears about all the money a young woman can make in the textile industry, Lyddie travels to Lowell, Massachusetts, where she becomes a successful spinner for the Concord Corporation cotton mills. Lyddie works hard and becomes the best spinner on her floor, and as one tragedy follows another and the world seems to turn against her, Lyddie remains determined not to let "the bear" win.
This is a truly amazing book. It brings the textile mills of the mid nineteenth century to life in vivid detail, where people (primarily young women) worked 13 hours a day, six days a week under unhealthy and often dangerous conditions so that the rest of the world could have cheap cotton cloth. The characters in this story are well developed, interesting and easy to relate to. The writing style is beautiful and the story well researched and intriguing.
I highly recommend Lyddie to everyone who enjoys historical fiction or just a beautiful story about a very little person fighting an invincible enemy with pure determination. For in the end, the thing I really love about Lyddie, is that it reminds us that even when life gets hard, "we can" as Lyddie's poorly educated mother writes, "stil hop." (still hope).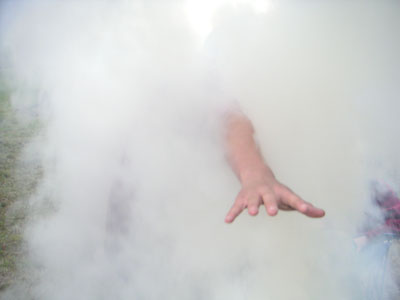 © Garrett M., Port Angeles, WA