The Nightingale by Kristin Hannah
July 7, 2017
"They couldn't touch my heart. They couldn't change who I was inside. My body...they broke that in the first days, but not my heart..."

Although this book took a little bit for me to get into, probably because I did not want to be disappointed, once I did get into it, it was nearly impossible to stop reading for even a little bit. The Nightingale by Kristin Hannah is the tale of two sisters who lived in World War II France as the Nazis invaded, and it tells the story of the unsung heroes of every war: the women left behind after the men have left for the front. Fear and starvation and betrayal are just a few of the things these women had to deal with, yet so many of them found hidden bravery within themselves and showed it in any way they could. The sisters, Vianne and Isabelle, especially, while incredibly different, were both courageous in a time when courage could have gotten them killed. Isabelle herself was based on the true story of Andrée de Jongh, a young Belgian woman whose story during the war is nearly identical to the character's. Hannah's writing overall is so enthralling that I felt as if I were with the characters in their pain and loss and were right next to them as almost everything they had and knew was ripped away from them.
The plot takes place in two time periods: most of the book is during the Holocaust, written from the third person perspective, but a few chapters take place in the mid 1990s, written from the first person perspective of one of the sisters. It is not confirmed which one it is until close to the end of the book, and once you finish the book, I would go back and reread these chapters because they become so much more captivating once you know everything that happened to the woman who wrote them.

I went into this book knowing so many people loved it, and I came out as one of those people. This novel is extraordinary, similar to books such as All the Light We Cannot See and The Book Thief, but at the same time, completely unique. Whether you are a fan of historical fiction or not, I recommend this book because it is such an experience to read, not only possibly bringing tears to your eyes (especially in the last chapter) but also making you stop and think about everything those who you do not hear about went through. They endured more than you could ever imagine, yet those who made it to the war's end came out as images of strength.

This piece of literature will grab you and pull you in and even force you, in a way, to ponder the question that so many had to ask themselves: would I risk my life to save another?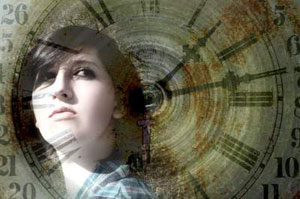 © Ryan K.