Our Numbered Days by Neil Hilborn
MAG
September 16, 2017
The poem Neil Hilborn performed for Button Poetry, "OCD," quickly went viral online, for its surprisingly approachable tale of love from someone with OCD. And now comes the manifestation of Hilborn's inspiration, an entire book of poems that port a distinct sense of doom, self-deprecation, and images too heartbreaking and stunning to put down.
It's a collection in a literal sense. Marking the beginning of each section is a page titled "Our Numbered Days," with collected quotes, snippets, one-liners, witty comebacks, and quirky last words from authors, artists, important people, and, well, Wikipedia. These bits and pieces constitute a bigger picture, a feeling, an idea, that leave the next few pages tinged with the same color. At the beginning, that feeling is heaven; home; love; time; fun; and hope, once again. Which, for a book that can read as wildly expressive, artistic, and abstract, it does well on Hilborn's statement that he has OCD. Everything has a time in place, and is where it should be, even if the result is organized chaos.
The poems themselves feature a young man, wandering and lost, with a marked sense of stupidity. Not in the way that his writing is stupid--the back cover literally reads, "When you're dumb enough for long enough, you're gonna find someone too smart to love you, and they're gonna love you anyway, and it's gonna go so poorly." Yet it doesn't write off Hilborn's work as annoying or self-pitying, wallowing in its own grief. His writing, of roadside heartbreak, identity, and plucked memories, is surprisingly intimate. It caters to anyone's deep rooted sense of inadequacy, or feeling dumb in love.
And the poetry, t'is masterful. The writing is often cavalier and confident, bracing and groundbreaking, at other times short and explorative, like arms peeking out of a cabin. Hilborn takes hints from writers and pays homages, all in good time. And all of this carries on with a hilarious sense of doom, with no method to the madness: poems vary in form and style, sometimes clipped into neat duets of lines, others in choked rectangles on text. But there are lines, lines that are deliciously worded, seated among details and circumstance that demand to be read, and clutched. In an age where poetry can feel like a minefield of abstraction and rhymeless, cryptic messages, Hilborn often writes frankly, in waves. He believes "the genes for being an artist and mentally ill aren't just related, they are the same gene," and with that brand of concision, makes readers cling to their cultured sense of mortality. We are alive again. Our numbered days have just begun.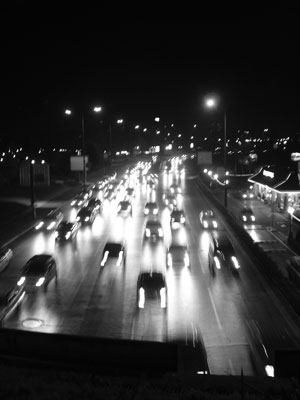 © Marietta S., Pleven, Bulgaria