The Namesake by Jhumpa Lahiri
November 25, 2017
A young man born in New England struggles to grow into his Bengali-American heritage.
New year, new name. When newly-wed Ashoke and Ashima Ganguli have their first child, they are at odds with what to name him: hailing from a Bengali culture of "good names" and "pet names," they intended to wait to hear from Ashima's grandmother so she could name the child. But in order to be discharged from the hospital, they have to put down something on the birth certificate. Hastily, deciding to return to it later, they put down the child's already-decided pet name, Gogol. Little does the child know, Nikolai Gogol's The Overcoat was the book his father Ashoke was holding when he was trapped in a fatal train accident, and to which he accredits what saved his life. Oblivious, the boy grows up with increasing hatred for the name that he notes is neither Indian nor American, and instead "of all things" Russian, leading him down a winding path of self-discovery.
When pregnant, his mother Ashima fretted about bringing such a child into the world: alone, without a network of friends and family ready to buoy him into life when he came into the world. Both Ashima and Ashoke left an entire nebula of relations on the other side of the world when they immigrated to America. And here runs one of the most tender veins of the novel--the immigrant story, supposedly well-worn, given pulsing new life in the form of a couple in love with America and its opportunities, possibilities, all while longing for the "home" they left long ago. Ashoke's relationship with the States still differs from Ashima's, as he falls in love with it first intellectually and professionally, while his wife does domestically. Ashoke sees it as a place of wonder, the home of the honest man, who earns his place by hard work.
Their son's personal search of identity would transform into nothing they could have imagined. Richly written, lavish in prose, Lahiri's clear, guiding voice is "sympathetic" for every branch in the Ganguli family tree. Gogol struggles to understand who he is, and how he fits in the world, this tension manifesting in the struggle of his name, crushing love stories, and an ever-changing family dynamic. Ashima's and Ashoke's lives will be of change, as they watch themselves fade into the periphery of their son's life; sometimes too far. All while The Namesake creates a seamlessly universal dip into the world of ethnicity we may not all be familiar with: and which is fascinating, intricate, extraordinary, and nuanced as family itself. One of the greatest joys of reading Lahiri's classic is being invited into Bengali culture, if one is not already familiar. The namesake is gold.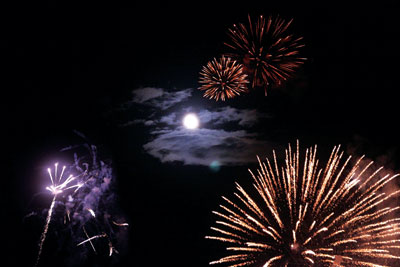 © Meena K., Groton, MA