How to Read Literature Like A Professor by Thomas C. Foster
MAG
November 25, 2017
A "lively and entertaining guide to reading between the lines," indeed: I read this book first as a summer reading assignment before freshman year, and as summer reading has the tendency to do, first found the book to be joyless and confusing. Then the book went through my sister for her freshman year, and several different colors of ink, until I read it again before my senior year. Reading it a few years later made all the difference. While the book might not be for everyone, for some, it's a gold mine.

For readers: behold, the answer to English class. What might seem encrypted in the book's quipping language, author Thomas C. Foster draws incredible insights, digressions, and analyses that are dizzyingly fast, or pure genius. He is able to see through literature to the shadows on the walls, picking up the slightest hints writers leave in their path like breadcrumbs. (Though how much can we attribute to writer's intent? Check out the chapter.) In some ways, the book is just a lengthy discussion of symbolism. Foster takes apart classically recognized symbols in literature and goes deeper, like how it's "never just" the change of the seasons, "never just" heart disease in literature, how characters can be "marked for greatness," and how irony trumps all of the above.

He also tackles more nuanced features of a good book, poem, or play: how the Bible, Shakespeare, and fairy tales or myths often infiltrate modern literature, and how we are all only ever penning "one story" – the human one. Each chapter is like a sound bite – succinct, digestible, a complete standing on its own. There are examples galore plucked from the great literary canon, from the likes of Beloved by Toni Morrison to Lady Chatterley's Lover by D.H. Lawrence. And if you're having trouble cracking the chapter's message at first, the "moral" of each chapter is handily printed in bold. For anyone who has ever struggled to understand why a teacher wrote on their paper, Foster's sensationally concise, coherent chapters are the one great example you'll ever need. He gets to the point, with lots of evidence, and some smirks along the way. For those who just love reading, Foster has given us a new shiny pair of eyeglasses that enable us to see the literary world just a bit clearer.

For writers: Foster's book is the ultimate weapon. In deconstructing literature, Foster has the uncanny effect of validating what writers, especially young writers, may struggle to do – create work with meaning – and how to do it. By pointing out little glow-in-the-dark messages past authors seem to have left for watching detectives, Foster allows for a celebration of imagination for the writer. Foster decrees controversially that literature is not real life, and that it goes through two phases: creation by the author, then creation by the reader. The latter is when readers fill in the blanks about what they've read, bringing to the table their own critical memories, connotations, associations, and therefore "creating" a work all over again. It's that kind of stuff that will mess with your head, or blow your mind. Foster's analyses are pretty amazing, going beyond the obvious, prying apart iconic images in works we often take for granted. As Foster states himself, by lacking a textbook apparatus, the book becomes immediately more accessible. With all the language and respect for the audience of a college professor, there is also the humanity and humor of a friend. So we learn.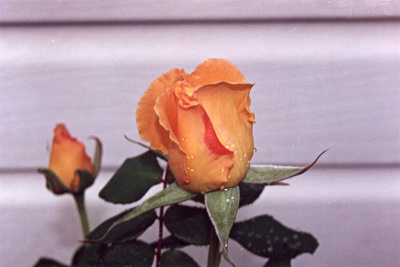 © Jamie U., West Hempstead, NY