The boy in the striped pajamas, a look at horror through innocent eyes
March 8, 2010
The boy in the striped pajamas is a chilling film reflecting the horrifying events of the holocaust through a Childs eyes. This movie manages to portray graphic, violent times without showing any blood, or gore what so ever. While being honest, and true to the terrible events of the holocaust, it gives us a touching view of its horrors through innocence, in an amazing portrayal of Nazi Germany.


The story portrays a young boy named Bruno (Asa Butterfield) moving from his hometown, to a home towering a concentration camp he knows nothing about. His father who is a general Nazi, (David Thewlis) allows his to believe the concentration of some sort for people who "Are actually not human at all". Bruno's innocence of who the war of Germany is truly is fighting against, allows him to adventure out to the concentration and befriend Shmuel (Jack Scanlon) a young Jewish boy confined on the other side of the fence. The fence its self represents the prisons the two separated boys are actually confined too. Shmuel is of course trapped in the absolute horrors of a concentration camp, and Bruno is trapped within a family whose sick opinions of the Jewish race constrain him from a dear friend. As the story progress's Bruno's loss of innocence is revealed along with the sick conditions of the concentration camp.

It is my deep belief that films like these are vital to keep the same horrific events from reoccurring. The director of this film, John Boyne deserves a standing applause for his genius portrayal of a loss of innocence, worlds separated by a fence, and Nazi Germany in a child friendly direction. The tragedy of this story will forever stick with its viewers and affect the way we approach every day life concerning acceptance, charity, and knowing right and wrong no matter what the world has to say about it.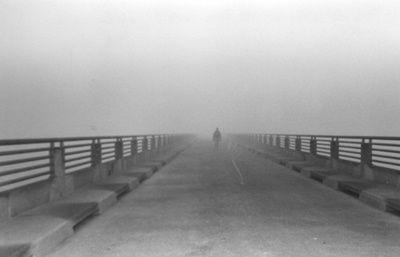 © Becky G., Westerville, OH