Identity Thief
July 3, 2013
Identity Thief follows the same formula as numerous comedic masterpieces, Date Night being the first example that comes to mind: an ordinary person in unique circumstances (in this case, as the title makes clear, identity theft) enacted by a promising cast (Melissa McCarthy and Jason Bateman, among others). The only thing missing is humor.

After feeling exploited and abused, Sandy Patterson and a group of coworkers establish their own firm. A new vice-president and expectant father, Sandy's life seems ideal until he discovers his identity has been stolen, menacing his new job. For complicated reasons, the main one being the rules of reality don't apply to comedy, Sandy pursues Diana, the thief in question. As part of an agreement that she'll explain the situation to Sandy's boss and return his money in exchange for no police involvement, he brings her back home. Obviously, this trip is rigged with unrealistic catastrophes and is somehow still successful.

The aforementioned catastrophes, whose role is to fit Identity Thief into the "comedy" section, kept me from laughing during the film. The farces in Identity Thief are too predictable, violent, and dense to be funny. Combined with a typically perfect ending and a lack of creativity, Identity Thief comes across as a well-marketed but nevertheless hastily complied and unoriginal movie I would not recommend.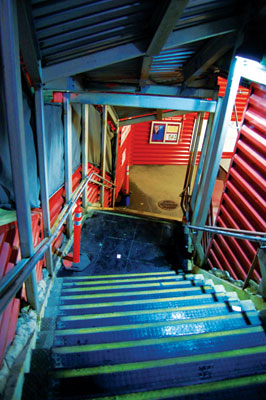 © Karen C., Holbrook, MA