Prisoners
September 24, 2013
Albeit it's difficult to talk about "Prisoners" without spoiling the plotline, there is still much that one should know before seeing the film. "Prisoners" had its premiere at the 2013 Toronto International Film Festival, and opened to accolades from virtually all critics. Reviewers raved about the film, and indeed, it is a riveting masterpiece.

"Prisoners" is the story of determination, perseverance, courage, and hope. It details the bewildering search for two missing young girls, and the length to which one father will go for his loved ones. "Prisoners" is heartbreaking and harrowing.

"Prisoners" stars Australian actor Hugh Jackman as a brave father, Jake Gyllenhaal as a quirky, hardworking police officer, and Paul Dano as a mentally-disturbed perpetrator—or maybe not. When Jackman's daughter and her best friend vanish on Thanksgiving day, seemingly without a trace, he breaks laws to search her relentlessly. Jackman becomes a vigilante. The main suspect of the crime, Paul Dano, is acquitted due to lack of evidence, but Jackman is certain that he committed the crime. Jackman serves to bring justice to for kidnapped daughter by holding Dano under duress—illegally. Gyllenhaal has many qualms about Dano's acquittal, and decides to do some more investigating himself. Viewers can all ponder the legality of each character's actions.

What makes "Prisoners" such a phenomenal film? Firstly, it's the dazzling performances of the film's key players. Hugh Jackman, in a convincing American accent, is persuasive as a father who goes to illicit measures to search for his missing daughter. Viewers can sense his raw emotions, and, though his actions are totally illegal, find themselves rooting for him. Paul Dano is unrecognizable as a deranged, mentally-handicapped character. In his previous films, such as "Little Miss Sunshine" and "Ruby Sparks," the Brooklynite has played vastly divergent roles, and his part in prisoners is no exception. Lastly, Jake Gyllenhaal is marvelous as an austere detective. His character has a many telling idiosyncrasies that give insight into his personality, subtle things, such as his repetitive blinking. These performances standout in the film, and show the devotion and passion the actors put into their roles. The characters, in turn, are multifaceted and multilayered.

What also makes "Prisoners" such a landmark film is its utterly realistic, believable plotline. The screenplay is taut, engrossing, and compelling. It also helps that the film in 100% original, something unusual in an industry tainted with remakes and innumerable sequels.

"Prisoners" is a labyrinth; it is filled to the brim with red herrings. Eventually, multiple suspects emerge, but viewers of "Prisoners" are never quite sure of whom the real perpetrator will be and have no inkling as to what will occur next. To top it all off, "Prisoners" also features an intelligent, surprising twist ending. Some viewers will find it ambiguous, and others will find it clever.


The tone of "Prisoners" is chilling, dark, and haunting. The film certainly will leave one in a depressive state. "Prisoners" is not for the faint of heart. The film's torture scenes are brutal and sadistic, the injuries inflicted gruesome, grisly, and macabre. Kudos to the film's makeup artists…it's all very convincing.

"Prisoners" also touches on moral questions and values. Is torture the answer? What is the definition of a hero? To what extent will you go for your loved ones?

The film's flaws are few and far between. It must be admitted that there are some "serial-killer chestnuts," as one New York newspaper puts it: the usual cryptic illustrations and twisted, sinister mannerisms. In addition, halfway though the film, some of the supporting characters disappear without a trace. But this does allow the movie to greater emphasize the actions of its main characters.


To sum it up, "Prisoners" is a cinematic tour-de-force. Go see "Prisoners"—right now. "Prisoners" is engaging and inventive, holding the audience's attention for the entire two-and-a-half-hour running time. The film features numerous subplots, but they are all neatly and cleanly tied up in the end. It spellbinds all who dare to watch. "Prisoners" is a masterful piece of filmmaking, one that will not be forgotten in the years to come. It is destined to win an Academy Award.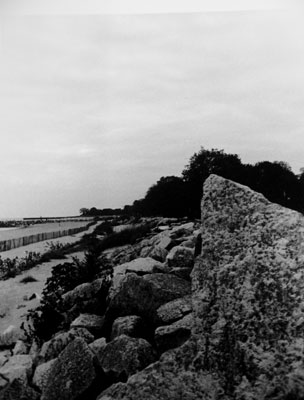 © Sean M., Apple Valley, MN