Frozen
January 17, 2014
In the middle of winter, who would want to go see an animated film about snow? Though Frozen is already nominated two Oscars and has been called 'Disney's best since the Lion King', is it worth going out into the cold to see a move about the cold?

Frozen tells the story of two sisters, Anna and Elsa. They used to be close but are now separated by Elsa's ability to shut everyone out in fear of hurting others with her magical power, but when fate makes her queen, her powers accidently set off a brutal winter for her unprepared kingdom. That leaves Anna setting off to find her to make things right. All the while, finding new friends and discovering the true value of love.

One of the best parts of the move was the voice acting. It featured Kristen Bell as Anna, Idina Menzel as Elsa, Josh Gad as Olaf and many others. Their charismatic voices fit each characters personality, enhancing the humor of the dialogue and the songs.

The soundtrack is catchy, wonderful, and fits the movie greatly as each song explores the characters' lives. Though the opening and closing song sounds a tad too familiar to the Lion King, other songs stand out for its originality. Such as the powerful Let it Go and the humorous song In Summer – about a snowman wishing the winter and summer can come together.

That also draws out the important theme which plays throughout the film: love can thaw out anything. The theme warmed up the whole move, even though I did get shivers as I wondered what would happen next. Frozen is a great movie for any season as the love bursting out of it can warm up anybody.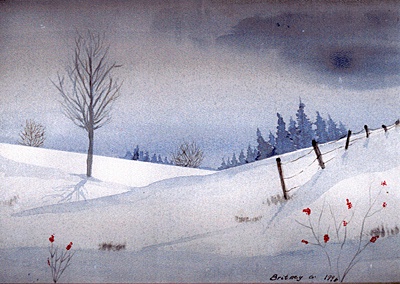 © Britney G., Green Bay, WI