Allied
July 9, 2017
He was an undercover agent operating in Casablanca. She was a French spy tasked to play his wife. But Max Vatan (Brad Pitt) never imagined falling for the charming socialite Marianne Beauséjour (Marion Cotillard), until he did, and they married, moving to London in domestic bliss. All the while, the second world war rages, and Vatan is briefed to a new level of intelligence: his organization suspects his wife is a German spy, who replaced the real Marianne Beauséjour, a French resistance operative of similar build and color. If so, Vatan has 72 hours to kill her with his own hand--or he will be next.
Beginning in the heyday of North African occupation, Allied is a sumptuous film. As partners in crime at first, Vatan and Beauséjour maintain the facade of a happy couple, acting like common French bourgeoisie in city streets painted pastel. They drive to the desert together, when they cannot find quiet in their own heads turning, turning with war. And while their chemistry is not overwhelming, each appears to find solace in one another, and Cotillard's charming, suave performance of the enemy-or-not smoothes over any discrepancies.
Of the film's several classifications, among them thriller, romance, and action, its thriller is the most effective. Allied is an exciting film with scenes of tense adventure: WII film veteran Pitt returns to the realistic fiction landscape that has spawned so many great films, based on events of a war even greater than the Great War. When he is told his wife is a German spy, and must prove she is not with a false code given by his group, the tension is thick enough to bite into. When the film came out, controversy surrounding Pitt's divorce with Angelina Jolie-Pitt had just surfaced, to the extent he and Cotillard were actively encouraged to promote a lack of scandal between the two of them during press junkets. The film itself plays cleverly into the marriage politics of never completely knowing one's partner, even when sharing children and a home: Vatan's doubts only magnify with each twist and turn, as actions of Beauséjour suggest more.
The ending is smart, clever, if altogether heartbreaking. As Vatan finds out the truth about his wife and the love of his life, they attempt to flee together, and find themselves doomed before their stolen plane catches wind. With the classic, reliable cinematic appeal of lovers torn between WWII, the film is glossy, chic, and smart, if not necessarily new. Spies or not, husband and wife were allied.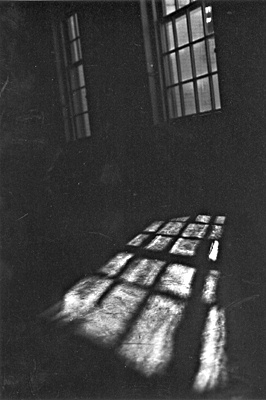 © Mary A., Fullerton, CA