La La Land
July 28, 2017
Two artists chase love and dreams in the city of angels, the city of stars.
After a historic misread of Best Picture, La La Land eventually lost to Moonlight as the golden film of 2016. And in an entirely different way, La La Land is as cinematically innovative, sumptuous, and full of life and energy. It renews a love for the golden city--the one we want to know, a beautiful, sad Hollywood--with a fresh take on its underdogs, the hopeless dreamers who want to make it big. Mia, played by Emma Stone, is an aspiring young actress who can't catch a break, Sebastian the rebellious pianist who dreams of jazz, played by Ryan Gosling. They sing, and they dance, and are enchanting together: capturing movement and song in duet.
Part of what makes Land so invigorating and exciting is its sheer beauty--the ladies leap in monochrome dresses that echo the 50s, even as the film is set in present day--with the energy, the youthfulness of its dreaming artists. Every scene is a feast for the eyes. There's Stone's iconic yellow dress, and a scene where the two seem to simply waltz into the planetarium sky. While the picaresque Stone and Gosling exchange looks throughout the film, color rages in the background, tingeing the back walls of jazz club, one dreadfully converted "samba-tapas," and humble young-twenty-something apartments, color bursting from the walls like song and dance.
The film takes place over four seasons. And with a return to winter in the sunny city of L.A., the film ends on the fate of our young lovers, an ending more truthful than tragic, and all the more bittersweet. As artists, the film does due to their idealism, heartbreak, as rejection appears to push their dreams into the stars. We feel their uncertainty, that constantly shakes the relationship of a young man in music and young woman in film. Their frustration--and sometimes success--is hard won, and often not what it seems, boiling into a frustrating confrontation. The end still has its happily-ever-after, as after five years, Mia has finally made it big after making a film in Paris, and Sebastian has opened his own club, a sleek blue-light joint with class. But they are no longer together. And when Mia and her husband stumble across the club, landing in center seats, Sebastian sees them there, eyes connect, and he plays the tune of their love, the nostalgic, twinkling theme on piano. 
But the end is not the end: the film then goes through a montage of sun-drenched images, all too sweet to be true, the "alternative ending" with snapshots of earlier scenes, slightly changed. Alternatively, even as they never find public renown, the lovers find love and happiness in each other. I thought this to be the single most affecting concept of the film: portraying the complicated happily-ever-after of artists, who often feel forced to choose between love for their art, or the love of their life. The film is faithful to artists, throughout, and their work--with homages to the eccentric reality of auditioning, and side gigs--as well as their impossible sense of hope and dreams. This is where Land might get a bit "overrated" for some, but for those who see their own hopes and fears dancing across the screen, it's magic.
It can be summed up by what could have easily been the film's title, "City of Stars." It's a lonely tune, that captured hearts and snagged a Best Original Song from the Academy in the process. The song has both lover's voices, but also a single piano line, sweetly searching, endearing, blue. THAT is what makes Land relevant, in simplest terms: where like "City of Stars," the film has an uplifting, disillusioned beauty to it, that begs for more words--constantly gravitating between madness and genius, loneliness and love. In Sebastian's own words, It's conflict, and it's compromise, and it's very, very exciting. La La Land it is.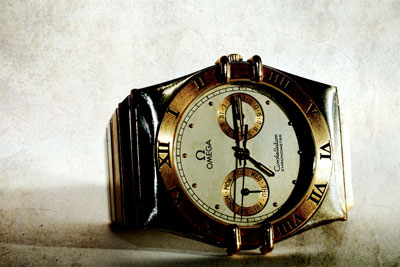 © Monica L., St. George, UT