Paterson
September 2, 2017
A bus driver named Paterson, in the city of Paterson, discovers the ups and downs of life through poetry.
Director and writer Jim Jarmusch has created a masterpiece. There's no other way to describe it. And although the film beats to a slower tempo, which may turn off audiences, it is immensely rich, nuanced. That fullness is in the color scheme of the film, before anything else: the blues, the golds, and the whites that make up Paterson's city, Paterson's world, while his wonderfully quirky wife Laura continues to paint their house black and white.
And while the film is clearly modern, set in today's busy world, it carries a distinct timelessness. Even after the old bus Paterson drives breaks down, and he has to use a kid's phone to call the station, he's adamant to getting smartphone, stating the world still worked before them. The film was created with obvious vision, and masterful handling of tempo, time, place: it takes place over a week, with the same regularity as real life. Same people, same time, same bar. Every day, Paterson wakes up and looks at his watch, eats cereal and goes to work, says hi to Donny, drives the bus, comes home for dinner, walks the dog, and goes to the bar for exactly one beer. But plenty can happen over the course of a week, and the film's genius is finding symmetry in the everyday. One morning, Laura wakes up and tells him about a sleepy dream, that they had twins: and for the rest of the day, Paterson happens to see twins, riding his bus or visiting the bar. For a film that literally runs through Paterson's schedule every day, it is endlessly interesting.
And it wouldn't be the same without Adam Driver as Paterson and Golshifteh Farahani as his wife, Laura. They are dynamically different in the best way, perfect when paired together. Driver, who seemed to debut suddenly into film after Star Wars: The Force Awakens, Martin Scorsese's Silence, and more, had already coveted roles in Girls and other comedy projects. Driver, hailed as a versatile, especially "non-Hollywood" face, is extraordinary. That's the short end of it. With a deft eye to detail, Driver brings vulnerability, sensitivity, interest, and genuine likeability to a quiet man who does things routinely, and conveys his art poetically. His secret world is his office in the basement, where vintage books crowd desk walls. In contrast, living under the same roof is his wife Laura, a spontaneous fountain, always excited about new projects all the time. Farahani is wondrous as Laura; she is luminous. Over the course of the film, she pipes cupcakes black and white, paints shower curtains black and white, and learns the guitar, which was ordered in black and white. It's clear they love each other, and respect their different modes of art. Better yet, they also seem to draw inspiration from one another. Any complaints I have for the film are minimal, and shrinking--it's the kind of film you love and absorb, or you don't.
But what makes the film truly special is the poetry. They're exquisite. Over the course of a week, Paterson mindfully adds to his book of poems, penning thoughts that range from everyday inspiration (a blue box of matches, with especially satisfying packaging) to deeper undercurrents of love and attachment. And every poem says something about the man: they're thoughtful, poised, light, nothing like the exuberant and complicated prose we sometimes see in modern literature. Like the famous writer he follows, Paterson's poems ring of William Carlos Williams, known for the infamous "This Is Just to Say" poem about those lovely plums in the icebox, so sweet and so cold. William Carlos Williams, who, for those who don't know, actually published an epic poem of five volumes by the name of Paterson. Which is based off where the poet lived, in the city of Paterson, New Jersey. Which is where Paterson lives now, and which sums up the movie succinctly. Paterson. Paterson.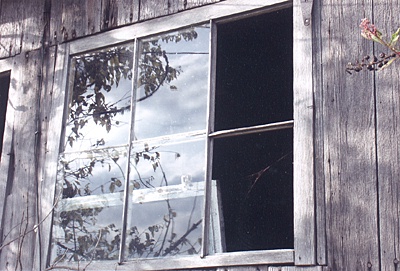 © Cassie H., Cami, IL