Hidden Figures
MAG
October 7, 2017
"Hidden Figures" is the true story of three black women on a mission to break through the final frontier – in space and in the segregated state of Virginia.
In the West Computing Group, a room of intelligent black women constitute NASA's human "computers." Some, like Katherine Johnson (Taraji P. Henson), are behind the critical calculations needed to send a man into space. But in a race against the Russians, the United States realizes it must show its colors – all of them – if it is to take home the prize.
It's the perfect metaphor, where the women of the film must break through barriers both celestial and cultural. On the one hand, Katherine must do math that has never been done before, in order to properly project the "go" and "no-go" of astronaut John Glenn (Glen Powell) in his ascent and descent from frightening blank space. All while struggling to stand her ground as the only woman, let alone black woman, in a room of homogeneous white men. As my friend pointed out, there's plenty of significance with color in the movie, literally, where unlike their neutrally clad colleagues, the black women wear ensembles bursting with color. It demonstrates they, too, have a rich inner life – and when we meet her, Katherine is working overtime as a single mother with three young daughters.
It's certainly overtime. During the day, Katherine must run across campus for 40 minutes, all while toting a stack of math in high heels, rain or shine, to get to the only colored women's bathroom on campus. She's good friends with high-spirited Mary Jackson (Janelle Monáe), an aspiring engineer frustrated by people who keep "moving the finish line" whenever she gets close. Mary must petition the court to attend an all-white high school in order to be eligible as a candidate for engineer. And Dorothy Vaughn (Octavia Spencer), with her groundbreaking new work with an early IBM computer, is frustrated over being denied the title of supervisor, all while doing the work.
These women deserve to have their stories told. They've gone into uncharted territory, despite the perceived "double negative" of their gender and race. Only sometimes, the film doesn't do them justice. Their story is new to most audiences, but it's not told in a new way. The bad guys are just bad, the heroes just good. Jim Parsons' scowling Paul Stafford, and Kirsten Dunst's Vivian Michael both serve as constant setbacks for Katherine and Dorothy respectively. The three black women are always upstanding, dignified, and confident. And while that might very well have been the case, we are only shallowly drawn into what must have also been the doubts, insecurities, and quiet moments of these three women. We're never left to draw our own conclusions, before they are made for us. It is an incredible story, but the lines are canned, the racism and sexism too blunt. These American women no longer feel human and real, but rather pieces in an argument.
As a young woman of color myself, I feel keenly the message it sends about race and gender. For young girls watching, especially young black women, this film is everything. It ensures another generation of stargazers will know these women's names.
Although the film was Oscar nominated, it left me feeling unsatisfied. Lead actresses Henson, Monáe, and Spencer are stellar and bracing, but are not given the chances to draw full portraits of their muses. The film lacks the nuances in conversations about sexism and racism that make these topics relevant today. Hidden figures indeed.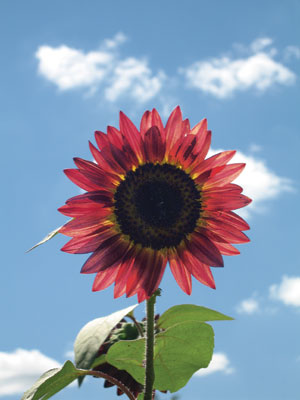 © Lydia N., Greenfield, IN