Spider-Man: Homecoming
November 25, 2017
The story of Spider-Man after his origin story, battling heinous villains and soul-swallowing crushes.
By now, we're all familiar with our friendly neighborhood Spider-Man, whose struggles as a nerdy teenager with amazing powers and heart are all too real. Audiences often find themselves most directly connected to the webbed superkid because he's just a kid struggling to learning responsibility with the powers he's been given. Unlike the WWII-marred Steve Rogers, or Captain America, and unlike billionaire playboy philanthropist Tony Stark, or Iron Man, Spidey feels more accessible, down-to-earth, since we've all had to be an awkward teenager at some point. And as a reboot of a reboot, where Spider-Man was already neatly introduced to the budding empire of the Marvel Cinematic Universe during Captain America: Civil War, it's smart to set up the film after Spider-Man became Spider-Man, or after he was bitten by the radioactive spider that gave him powers, and he had to watch Uncle Ben die from his mistakes.
As a result, Spider-Man: Homecoming is a bit lighter. The title was actually meant to pay homage to the character Spider-Man's "homecoming" from Sony Pictures to Marvel, now a film giant in its own right. And in comparison to past reincarnations, Tom Holland does more than justice to the character, as the quickly quipping, free as a bird (or spider), good-natured kid from Queens. He's really a teenage superhero, and the film wouldn't be the same without him. Spider-Man, or Peter Parker really, is likable, and very sweet, as well as noble, earnest, and genuine--all because of Holland's versatile performance. During a face-off with the villain Vulture, played by greedy greasy Michael Keaton, when Peter is left under a building's worth of bricks, his cries of pain and cries for help are gripping and horrifying as you realize, This kid is only fifteen.
One of the main themes of the film is coming-of-age; only a sophomore in high school, his mentor becomes the magnificent Tony Stark, reprised by Robert Downey Jr., who was the one who reeled him into Civil War in the first place, and has his own struggles becoming a reluctant father figure. Peter is frustrated by the limits placed on him, on account of him being a kid. "But you ARE a kid," Ned Leeds, his best friend (played by Jacob Batalon) insists, to which Peter replies, "Yeah, a kid who can stop a bus with his bare hands!" But for the most part, Peter functions at high energy during the movie, and in good spirits, as he tries on the heavy mantle of Hero, and the heartbreak that comes with. As producers describe, part of that coming-of-age comes with realizing what is relatively important, and that at his age, stopping a super villain arms dealer is just as stressful as striking a conversation with his crush. But to its own credit, the film is not entirely romance-based. As chance after chance Peter has the opportunity to talk with his crush, the sweet "popular girl" Liz (played by Laura Harrier), duty calls, and he has to swing out of the Homecoming dance as her date.
As for the rest of the gang, many were skeptical when the cast was first announced, with its newcomers and "forced diversity." In my humble opinion, I thought it worked: even, and especially, the casting of Tony Revolori as Flash Thompson, traditionally the all-American jock bully. I read producers wanted to represent a rising type of bully, the cocky, obnoxious smart rich kid who is plenty insecure himself, which I found strikingly more realistic. Homecoming is impressively modern, as fast and clean as the beeping, tapping smartphones the kids use these days. (Yes, Peter's phone screen is cracked.) Peter attends what appears to be a science-focused school, and his decathlon team is the mix of kids that look like they might actually win nationals in Washington, D.C. Zendaya is one of those kids, the untamed, frank Michelle, whose role in the future of this Spider-Man trilogy is enormously clever in its reveal.
That's not to forget, Homecoming is a very enjoyable action movie. As a Marvel-movie fan who's been watching since Iron Man came out in 2008, it's an essential addition to the Marvel Cinematic Universe, adding depth and detail at a different age level. It also builds wonderfully off other established characters in the series. We glimpse a picture of Bruce Banner pinned up in one classroom, the revolutionary scientist who broke through walls studying gamma radiation, and Captain America makes a ridiculous appearance in short, quick promos (played in gym class) by senselessly tooting commercial lines to keep kids in school. Even the Sokovia Accords, the first "gunshot" in Civil War merits a mention. Smartest of all, the villain Vulture gets his raw material for his illegal weapons from the vague-purple-energy alien Chitauri wreckage that traces back to The Avengers in 2012. More than ever, the MCU is conscious it exists in a world, like ours, where fights have a messy aftermath, and unfinished business can inspire new conflict. Inside jokes aside, the film is about a real hero, struggling to emulate his greatest heroes, like the Iron Man, sometimes to a fault. All while he tries to discover what kind of person he wants to be: and with laughs, and loud action. We know there's more coming, as hinted by a passing conversation that takes place in prison between the Vulture and an unidentified man in a teaser clip at the end of the movie. As for now, we've had a fantastic homecoming.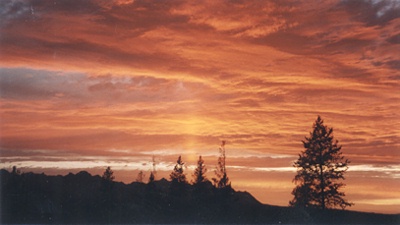 © Katy B., Challis, ID