Review of Matchbox Twenty's More Than You Think You Are
November 17, 2018
Matchbox Twenty's rock album More Than You Think You Are, although written in the early 2000's, explores the nuances and intricacies of mental illness still present in today's society. Rob Thomas's somber yet emphatic tones are entertaining on a surface level, but as one listens closer one begins to notice meaningful lyrics that resonate deeply with those who have suffered from emotional instability. This album will not only enthrall a listener, but will also force them to face the uncomfortable topics haunting humanity as a whole.

What's appealing about Matchbox Twenty's music, especially their album More Than You Think You Are, is that, while the melodies are breathtaking, the words lying underneath are even more intricate. The lyrics are exquisitely penned and give an eerie insight into how it feels to suffer, whether from depression, addiction or heartache. The band has the uncanny ability of fitting as much meaning into their songs as they can muster. Powerful, pain-filled lyrics such as "But I'm not crazy, I'm just a little unwell/ I know right now you can't tell/but stay awhile and maybe then you'll see/a different side of me" speak clearly and loudly to listeners. Even without the accompaniment of their heart-stopping melodies, the simple yet profound lyrics speak volumes.
The melodies in More Than You Think You Are work with the lyrics in articulating a sense of fervor prominent throughout the album. In "Feel", listeners are exposed to a post-grunge atmosphere, with a deafening drum beat provided by Paul John Doucette and impassioned vocals filled with acidity and astringency. Likewise, in "Disease", the intensity of the lead singer's cries and the ferocity exuding from the electric guitar are betwitching. However, "Bright Lights," a more solemn song, is dreamy and muted, as it is an ode to a girl who "got out of town/on the railway New York bound/ took all except my name/another alien on Broadway." Matchbox Twenty perfectly captures the many faces of grief and anguish in every line, every verse, and every song.

The band has been together for over ten years and has been nominated for several Grammy awards. They aren't new, but their music still resonates with today's audience because it deals with issues that have been plaguing our society for centuries. Their style is reminiscent of The Goo Goo Dolls and Daughtry, both of which also experiment with alternative rock styles. "Unwell" is a soft song that discusses depression, and sticking by a loved one through it all. "Feel'' encapsulates the downsides of addiction, "Cold" tells the story of a spurned lover, and "Soul" expresses heartbreak. Their music feels real, raw and beautiful.

More Than You Think You Are is a stunning, tear inducing, heart thumping album that re-examines rock and roll as a whole. Rob Thomas's exuberant vocals and somber melodies bring love and light into each track. Although Matchbox 20 retired in 2012, their music has truly changed the rock industry for the better.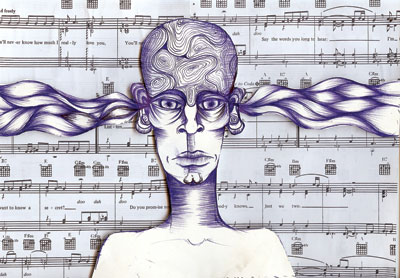 © Ani S., Petaluma, CA