Too Weird To Live, Too Rare To Die • Panic! At The Disco
MAG
November 30, 2018
You might've heard of Panic! At The Disco when you were going through your alternative rock phase or maybe you never have. Panic! At The Disco is a band that was created in 2004 in Las Vegas, Nevada. Originally, there were four band members – Brendon Urie, Ryan Ross, Spencer Smith and Brent Wilson – but they have been whittled down to just Brendon Urie. Panic! At The Disco has experimented with genres such as, pop punk, pop rock synth-pop, etc.
The album 'Too weird to Live, Too Rare To Die' was released on October 8, 2013 and can be defined as a mix of pop, pop punk, synth-pop, electropop, dance-pop and alternative pop. Brendon Urie, the lead vocalist, participated in the writing of all of the 10 songs.
My first impression of "This Is Gospel," which opens the album, was that the lyrics were very powerful. I believe that this song is trying to encourage someone to keep going with their lives. I also enjoyed the way the singer sang with emotion; it really helped display what the lyrics were trying to convey.
The next song on the album is "Miss Jackson (feat. Lolo)." I would actually say this song was my favorite in the entire album for multiple reasons. The chorus is very catchy and always makes me want to sing along. Not only that, but it is a song that I can listen to no matter what mood I'm in.
The third song on the album is "Vegas Lights." Truthfully, this song took me a few listens to get fully into it, especially because the beginning of the song was very strange to me. To me, it sounded like children singing, which really caught me off guard. Over time, however, I've warmed up to it and now, whenever the song starts you can catch me practically screaming the beginning of the song and dance/jumping along.
The fourth song on the album is "Girl That You Love." This song is one of my least favorite songs on this album, for multiple reasons. I feel like this song would have been better at the end of the album, because the songs before this are more upbeat, whereas this one is slower and has less of a build up.
The next song is another of my favorites: "Nicotine." The song's introduction is engaging and the high notes are excellently executed. Though it's a bit jarring after the slowed tempo of the fourth track, this one makes me want to sing and dance along too.
The sixth song on the album is "Girls/Girls/Boys." This song's theme focuses on sexuality. In reading an interview by NPR about this song, I heard Urie say "that it's important to know who you are, to be able to be proud of that, and have the courage behind your convictions." This is a powerful message for youth, because teens who may be struggling with identity can hopefully gain confidence from these words and have a positive role model to look up to.
The beginning of the seventh song, "Casual Affair," sounds very futuristic, and adds some variety to the album's overall sound. Like many of the previous tracks, "Far Too Young To Die," the eight song, also includes a positive message. Urie emphasizes living in the moment and not just focusing on the future.
The final song of the album, "The End of All Things," is a perfect conclusion because it is tranquil and meditative. After listening to songs that make you excited and want to dance, you need something to calm you down. This is the perfect song for that.
Overall, would I recommend this album? The answer is yes with exception of one song, which you can easily skip. Listening to this album from start to finish will let you go through a series of overwhelming positive emotions. Now go give it a try now.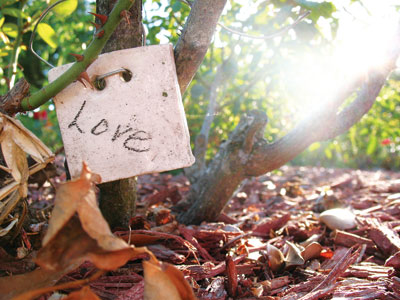 © Danielle L., League City, TX