Songs Of The Summer 2021
September 3, 2021
The Summer of 2021 has been awkward, well, at least for me. For me, the summer is not just July and August. It is a long (and hot!) period of time, from May to the end of July.

I did not anticipate my summer to end up like this. Similarly, the music as well was confusing and sparse. I can barely identify 20 songs I was jamming to over the summer. Nonetheless, I sang and danced to these songs throughout the summer.

YOU
'YOU' by DJ Regard, Troye Sivan, and Tate McRae was released at an impeccable time. Though I discovered it late, this song was released in April, at the perfect time for early summer. It is by far Regard's best work and can easily rival Sivan's acclaimed songs. This was my second introduction to Tate Mc Rae, and since this song has come out, I have been keeping an eye on her. She's good and has the potential to do more. The song is a vibe and perfect for a pool party.
Heat Waves
'Heat waves' by the British Band Glass Animals is one of the best songs of the summer. Though it was released in June 2020, this song is still relevant to the current situation. The video features the Band's lead vocalist, Dave Bayley, walking down the streets of London during the COVID-19 Lockdown. He describes the video as "a love letter to live music and the culture and togetherness surrounding it." This song was also featured on numerous occasions on the Hit Netflix series "Never Have I Ever." I knew the song before the show, but after watching the show, my interest in the song skyrocketed; it is just too catchy.

Build a B*tch
'Build a B*tch' by Bella Poarch has become the most-viewed debut music video in its first 24 hours in YouTube history. The song is genuinely a bop, unlike some Tik-Tokers who tried to become pop stars and failed. This song says a lot about Poarch, and I hope to see much more from her in the future. Hopefully better than 'Inferno,' her latest single. Either way, I have been listening to this empowering dance track all through the summer.

Next Level
This song is genuinely on the Next Level. Next Level by Kpop Girl-band Aespa is a song that leaves you feeling confident and ready for battle. It is also my go-to song for getting ready. The song is catchy, and its ever-changing beat makes the song get stuck in your head instantaneously. Aespa's use of Artificial Intelligence and Modern-day graphics should be the bar for all artists.

Confetti (Remix)
The 'Confetti (Remix)' by Little Mix featuring Saweetie was released in April alongside its Hilarious video. The song is the first to feature the group without former bandmate Jesy Nelson. The Remix is much better than the original, and accompanied by Saweetie's rap, It becomes a perfect club bop.

Thot Sh*t
Tina Snow delivered. Easily Megan's best video and one of her best songs. The sound effects, the message, and the choreography did not come to play. The bars on this song are top-notch, Megan's best. This song screams Hot Girl Summer 2021 to me; whenever I hear this song, I'm taken back to the summer. This song is an instant confidence booster and gives me boss girl energy.

Good 4 U
When I say popular songs can also be of caliber, I'm talking about 'Good 4 U, by Olivia Rodrigo. The video adds to the song with visual elements of the early 2000s, but unlike 'Deja Vu,' the song can stand without its music video. The song has been hit with some amount of controversy, but nonetheless, the general public and fans alike can agree that 'Good 4 U' is one of the best songs of the summer.

Whole Lotta Money
The Hardest Beat I've ever heard. 'Whole Lotta Money' by BIA featuring the queen, Nicki Minaj, is one of the best rap songs of all time. Though somewhat controversial, the two complement each other and sound good. The Backstory behind the collaboration is slightly awkward; Nicki Minaj announced an Instagram live, with fans expecting a big announcement for a brand new single for her upcoming album. Minaj had earlier done an Instagram Live for her reissued mixtape 'Beam Me Up Scotty.' Even Though this was unexpected, both stans and the general public have enjoyed it, and it has been a stable hit on the Billboard Hot 100.

Kiss Me More
'Kiss Me More' by Doja Cat Featuring SZA is easily Doja Cat's best single to date. I know it's hard to say that, but I did. The song is well-paced, sung incredibly, and SZA's verse is just incredible. The Sample of Olivia Newton John's 'Physical' can easily be missed, but now that I've told you, you're definitely not going to forget it. Along with a stunning Music Video, this song is quintessential for a sunny day by the pool.

Honorable Mentions
Before I get to The Song of the Summer, I had to recognize songs that were released in the Late Summer but which I continue to listen to daily. These include
'Rumours' by Lizzo & Cardi B
'Essence' by Wizkid Feat. Tems
'Need To Know,' 'Get Into It (Yuh),' 'Ain't Sh*t' by Doja Cat
'Wild Side' by Normani Feat. Cardi B

Telepatía
'Telepatía' by Kali Uchis is a song from her album that was released in 2020. This year, the song has gone viral around the world, mainly being featured on TikTok videos. The song is of great class and sounds rich. The lyrics are simple but have a significant effect on the listener. It's a song to cry to or dance to. Though the song lacks a good music video, the piece has broken the record for most weeks for a female Latin single on the Billboard hot 100. The song has an unmatchable vibe and will always take me to a happier place. This is undoubtedly the Song of the Summer for 2021.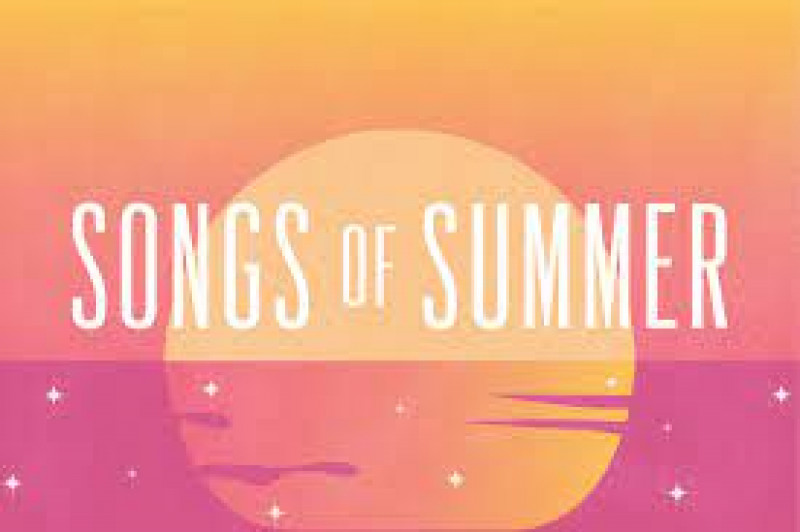 © Surya Vir V., Delhi, Other