Remember Us to Life by Regina Spektor
January 1, 2018
Regina Spektor's latest album is a homage to older times, while memorizing the present in all its glory.
Remember us indeed. Over every song in the album, Spektor's voice glides, speculating, reminiscing. There's less of the quirky cavalier that characterizes her other albums, that brandish youth with charming rhymes and foreign language wordplay. On this album, Spektor has come to the piano to stay. Like the cinematic backdrop of an old loved movie, songs soar, romantic and lush, orchestral and rich. Others grow timidly, like slowly flourishing flowers. The stunning fact of the album is that every song is right where it needs to be, engraved perfectly, permanently in history.
But the album isn't all slow-moving tears. It opens where the party has just begun, more a class reunion than a disco fest. The memories flood back in "Bleeding Heart," the leading track and immediate classic, which glitters and sparkles with the ironic mantra, "Never never mind your bleeding heart, bleeding heart…never never mind your bleeding heart…" It's like Spektor is pushing away feelings that issue from old wounds, packaging them into fun, colorful presents in the form of synth-influenced instrumentals and neon, bouncing sounds. But old feelings spill back, like ribbons, and in every corner of the album, there's hints of blue--unlike the dreamy sky colors on the cover of her album Far--that are undeniably sad. Spektor has always let her old soul sing, wise and witty, and now it rings and resonates, time-wearier than before. That sorrow is absolutely beautiful: "The Light" is marvelous, shining through a diaphanous film of satin. It grows and fades and wanes away, like the real movement of light. And even as it describes feeling outdated, old, irrelevant, "Obsolete" is almost unbearably moving. "Old and Taller" stands upright, steady and unabashed. Throughout the album, Spektor often addresses someone dear, her younger self, perhaps, and every time she looks back, she discovers forgotten moments that become sweet songs.
Still, her songs betray a hint of unrest, simmering below a surface of winter ice. Nothing is created in a vacuum, and the track "The Trapper and the Furrier" seems to respond to today's political climate, bare and thrilling in its anger, its amazement at how the powerful walk over the weak. It describes the new bullies, that have evolved from the archetypal trappers and furriers. Now, doctors and lawyers monopolize systems for personal gain, envisioning a "paradise" where they meet no resistance. This desolate image is only enhanced by "Tornadoland" after it, that suggests something is coming to knock down all the windows and the doors. Here, change may not be for the best: and the anger, the unrest present in the U.S. after racial, religious, and gender divides imbue even Spektor's work, ever the charismatic outlier. "Sellers of Flowers" has a hint of hopelessness, asking and asking for answers. Specifically, what happens to the flowers that don't get sold. No one lives long enough to find out, she laments. And who's the winner? "Maybe winter, maybe winter," she echoes thoughtfully. A brief bit of mania returns in the song "Small Bill$," where a man is due for his money. But that tone conforms to other tracks; the day of judgment approaches.
The album is like a march, which, to the end, maintains its magic. There's no official news that this is Spektor's last album, but it has all the layers of feeling that detail a goodbye. "The Visit" is about an old friend coming back, after all these years. And the following deluxe tracks are essential to this final hurrah, like final poofs of glitter from a party gun in the living room. "The One Who Stayed and the One Who Left" is an abstract story, twinkling, lonely, again contrasting two figures who could very well be interchangeable, except for the fact one "stayed"and one "left." It echoes an older song, her summery, cheerful "Two Birds" on a faraway wire. "New Year" struck a special chord for me. It's sweet, inevitable, centering around an older woman who notes the next toll of the bell, the next stroke of life, who's "just glad she gets to be around." After all, there's nothing more nostalgic than watching one year pass into the next. "End of Thought" echoes into blank space, also crawling with whispers, the hushed voices we try to push away to make sense of ourselves. Spektor has achieved one of the more spectacular human feats, molding beautiful things out of sad, unloved emotions: loneliness, loss, and the unstoppable passing of time, like water in our eyes, dashed away in a tear. These themes don't pull down the album. In fact, the things touched with that bittersweet feeling often stay with us the most. So remember us to life.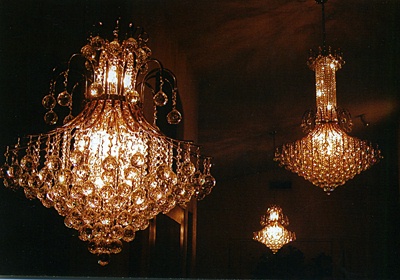 © JiaQi B., Paradise Valley, AZ